←
→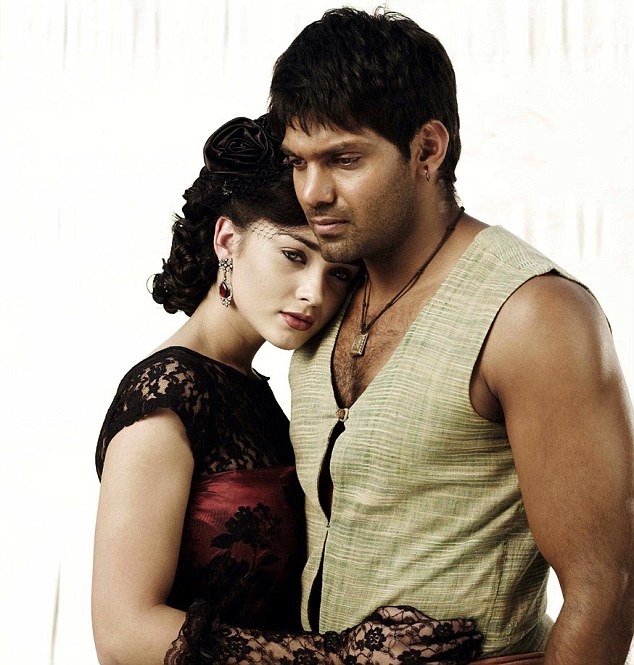 Suka
"Suka" 
6×10 Action Revenge Tragedy
One woman's journey through deception, vengeance, love and lust, set against a plot of destruction spanning generations.
SYNOPSIS
After witnessing the brutal murder of her husband in their own home, severely injured and heavily pregnant Jia Shen finds refuge from a local yogi sage, Harikarin. The attack induces Jia Shen to give birth to a girl. She whispers the name, Jia Hui, before dying as a result of the trauma. Aware of corruption within the force, Harikarin protects the new orphan and takes her under his care. He teaches Jia Hui and his grandson Madhup the ancient techniques of yoga and martial arts. Madhup grows up to become an innocent and kind-hearted man, while Jia Hui becomes a beautiful, headstrong young woman. Though they never admit it, Jia Hui and Madhup have fallen for one another. Despite Harikarin's tutelage, Jia Hui is hot tempered and upon finding out her parents were brutally murdered, forges a path to vengeance. Her unquenchable anger directly leads to the heir of one half of the Nu Ren Guo (Women's World) empire, Zhi Hao, who despite his arrogance, appears to steal her interest and is also blind-sighted by his feelings for her. Jia Hui in turn feigns affection, hoping to gain his trust and move closer in on Zhi Hao's family. With a broken heart, torn from jealousy and betrayal, Madhup stumbles alone onto his own path, ultimately placing him in the way of the tyrannical Muhammad, owner of the other half of Nu Er Guo and the direct competitor of Zhi Hao's family empire. Battle lines are drawn between the two feuding families, putting Jia Hui and Madhup on opposing sides. Loyalty, honour and courage are tested as a cryptic plot of destruction ensues between Zhi Hao and Muhammad with Jia Hui at the centre of it all. Will she succeed in her quest to avenge her own family or will her heart ultimately betray them all?
AUDIENCE
This dark action series caters to the large South East Asian audience in Australia/NZ and around the world. Our target demographic is between 25-34 with a skew towards men. Our audience will be those who enjoy watching shows with a fantasy theme, martial arts and action, international travel, Asian culture and romance. Every episode has a different action sequence – making a really unique, thrilling
series.
TONE/THEME
SUKA is a South East Asian ROMEO & JULIET meets ABC's REVENGE with the heart of AMC's INTO THE BADLANDS. Forged from fire, here is where the quest for vengeance is born. VENGEANCE, LOVE, DECEIT, FILIEL PIETY; We explore the ripple effect on others from one act of selfishness or deceit. We are creating awareness about our actions, regardless of how seemingly trivial. Each action we do (or don't do) matters.
KEY CREATIVE TEAM
Producer – Tsu Shan Chambers
Director – Heidi Lee Douglas
Writer – Lily Cheng
Director
Heidi Lee Douglas (Little Lamb)
Writer
Lily Cheng (Atomic Kingdom)
Producer
Tsu Shan Chambers (The Legacy)