Founded by Filmmaker, Tsu Shan Chambers, Wise Goat Productions chooses to bring stories to life that provokes thought and creates awareness about issues that matter.
Whether it be producing feature films, TV or multi-platform drama for worldwide audiences, Wise Goat Productions partners with people in the industry who are passionate about working on the craft, dare to be different, work with integrity and strive to make a positive difference, one life at a time.
Wise Goat Productions operates with three hearts: that of the companion, which is a loving heart characterized by friendship, cooperation and inspiration; that of the guide, which is a patient heart characterized by exploration, empowerment and self-evolvement; and that of the guardian, which is a fierce heart characterized by integrity, courage and justice.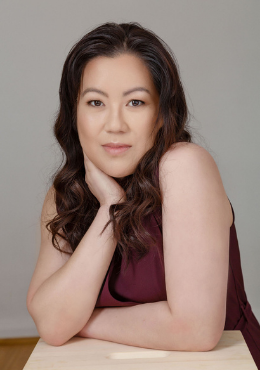 Tsu Shan is Co-Founder of Wise Goat Productions.  Her role oversees all strategic and operational aspects of the business as well as all projects in development and production.
Sydney born and Darwin raised, Asian-Australian, Tsu Shan, is a multiple film, business and community service award winner.  An Optometrist turned Actor/Writer/Producer, she is passionate about bringing awareness to issues that matter through telling provoking stories. She was selected as one of Screen Producers Australia's "Ones to Watch" in 2018 and awarded Charlies Grant with AFTRS and Australians in Film in 2021. Tsu Shan holds multiple Post-Graduate qualifications, including Graduate Certificate in Creative Producing at AFTRS and a Master in Public Health.  
She is one of the members of the inaugural Diversity Justice Lens group for screen equity and inclusion and this year, Tsu Shan was picked as one of the two spots for SPA's new Council Leadership Diversity Mentorship program.
Tsu Shan is also the producer of romance drama feature UNSOUND about deaf culture and pride.  It won and was nominated for a raft of key industry awards including 'Best Indie Film' at the AACTA awards and has obtained distribution in multiple international territories, including Netflx in ANZ and Fuse TV in the US. 
Her latest feature screenplay, My Eyes, ranked in Coverfly's top 7% of scripts from around the world and obtained development support from Film Victoria.  Tsu Shan continues to develop her slate across TV, Features and Online.
AWARDS
2021 Charlie's Grant recipient with Australians in Film and AFTRS
Screen Producers Australia's 2018 "Ones To Watch"
Won 2 out of 9 awards at 2018 LA WebFest for 'The Wild Orchards', including most Outstanding Drama, Outstanding Actress (Tsu Shan Chambers).
Golden World Award for 'Best Producer' and World Awards of Merit for 'Best Ensemble of Cast' for Tragic Enough at the 2016 World Film Awards
2015 – Finalist for The Actors Process Mentoring Scholarship
2014 QLD Telstra Business Award Finalist (Micro‐business category)
Winner 'Outstanding Business Woman of the Year 2013' Sunshine Coast Business Woman of the Year Awards.
Northern Territory Young Achievers Awards 2003 – Winner of Parmalat Community Service Award
2002 Young Territorian of the Year for the Darwin Region
Young Australian of the Year 2002 Semi‐Finalist for The Pacific Access Community Service Award
QUALIFICATIONS
2022 – Mental Health First Aid (Entertainment Industry)
2018 – Graduate Certificate Screen – Creative Producing – Australian Film & Television School (AFTRS)
2005 – Master of Public Health – Curtin University of Technology
2004 – Graduate Certificate in University Learning and Teaching – University of New South Wales (UNSW)
2001 – Bachelor of Optometry (Hons) – University of New South Wales (UNSW)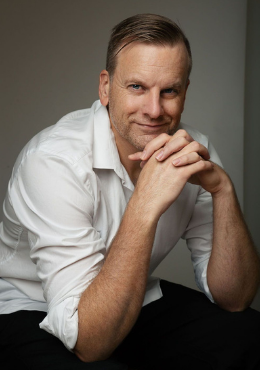 Producer / editor / data wrangler
Brian is a film editor and data wrangler with a 20 year background in the IT industry. Having completed a Graduate Diploma in Editing at the Australian Film, Television and Radio School, (AFTRS), he strives for creative perfection in the work he does, whilst meeting the often changing needs of the production team.
Brian works on all in-house projects from development, actively works with the editing team and provides IT support where required in all aspects of production.  He also works on external projects when available.  Brian has a talented eye for detail and is a professional and reliable team member.
Being a Microsoft Certified Professional, Brian is passionate about being up to date with modern computing trends and technologies – many of which apply to our dynamic entertainment industry.  He can offer advice and expertise on varying technologies as applicable.
Equipment:
AVID Media Composer (MAC and PC Compatible)
Adobe Premiere Pro
Data Wrangling Package (MAC or PC) and Trolley
AWARDS
2000 Olympic Torch Bearer – for service to the NT Government