Founded by Filmmaker, Tsu Shan Chambers, Wise Goat Productions chooses to bring stories to life that provokes thought and creates awareness about issues that matter.
Whether it be producing feature films, TV or multi-platform drama for worldwide audiences, Wise Goat Productions partners with people in the industry who are passionate about working on the craft, dare to be different, work with integrity and strive to make a positive difference, one life at a time.
Wise Goat Productions operates with three hearts: that of the companion, which is a loving heart characterized by friendship, cooperation and inspiration; that of the guide, which is a patient heart characterized by exploration, empowerment and self-evolvement; and that of the guardian, which is a fierce heart characterized by integrity, courage and justice.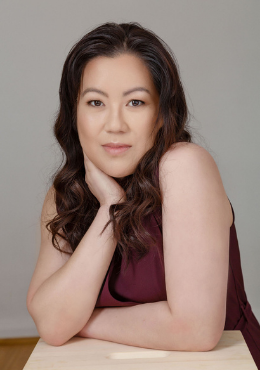 Tsu Shan is Co-Founder of Wise Goat Productions.  Her role oversees all strategic and operational aspects of the business as well as all projects in development and production.
She is an elected Screen Producers Australia Councillor, picked as one of the Producers on IF Magazine's Rising Talent List 2023 and was included in the inaugural AA122 list – recognising Asian Australians who have had the most impact on Australian culture, society and institutions over the past year.  Tsu Shan was previously one of SPA's "Ones to Watch" in 2018.  She was also awarded the Charlies Grant Residency with Australians in Film in 2021. 
In 2022, Tsu Shan was selected in the AWG/Create NSW's "First Break" , and her latest feature, MY EYES, that she co-wrote and is producing , obtained development support from VICScreen.  She has also been selected to be on numerous industry committees, including the inaugural Diversity Justice Lens group for screen equity and inclusion and the AFTRS Alumni Advisory Group.  
Tsu Shan produced the romance drama feature, UNSOUND, about deaf culture and pride.  It won and was nominated for a raft of key industry awards including 'Best Indie Film' at the AACTA awards in 2020 and has obtained distribution in multiple international territories, including Netflx in ANZ and Fuse TV in the US.  She has recently completed her latest feature length project, SUKA, a multi-cultural action drama, due to be released this year.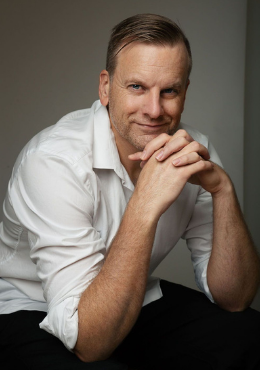 Brian is the other Co-Founder and works with Tsu Shan on all strategic aspects of the business and production slate.
He is a film editor with a 20 year background in the IT industry. Having completed a Graduate Diploma in Editing at the Australian Film, Television and Radio School, (AFTRS), he strives for creative perfection in the work he does, whilst meeting the often changing needs of the production team.
Brian also works on all in-house projects from development, actively works with the editing team and provides IT and DIT support where required in all aspects of production.
In 2000, Brian was selected as an Olympic torch bearer on behalf of the Northern Territory Government due to exemplary services to the community.